Creating together a life in which you experience FLOW and:
which makes you feel happy and energetic
in which you're not held back by negative thoughts and believes
which allows you to truly be yourself – shine – and showing this 'you' to the world
which makes you feel powerful and self-confident
My definition of coaching
"Coaching is a form of professional guidance in which the relationship between coach and client is one of equivalence. The coach supports the client to reach self-chosen goals in a creative and intriguing process that inspires the client to realize his/her maximum personal and professional potential."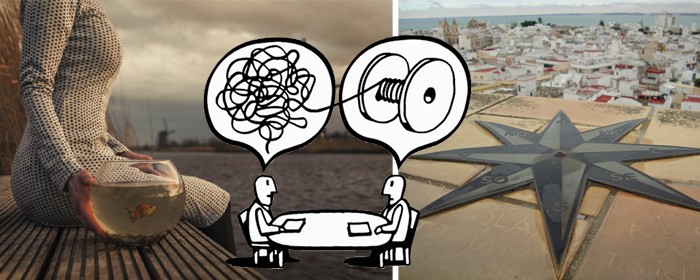 Coaching is not therapy during which we will dig deeply into the past or analyse why things have happened in your life. As coach I support you to realize your self-chosen goals by expanding your awareness and by giving you the opportunity to have life changing insights. I'm coming from the belief that we all have the answers in us and that it is a matter of being asked the right questions to tap into that inner wisdom.
At this very moment you are reading this and are investigating whether coaching is something for you. That is the first step. You acknowledge that deep inside, you crave change, because for some reason you feel stuck in your life, be it private or professional. When you have been stuck for a (long) period of time, it can be difficult to create momentum and get things going again. I am that momentum, that "kick-start" that you need to regain power and control over the life that you consider worth living.
Together we look at those difficult decisions and situations that you are struggling with, those long forgotten dreams and I guide you through a process which will reconnect you to your inner strength and power and which will allow you to live a life that inspires you.
 What can you expect from me?
By asking the right questions I invite you to look at yourself in an open and non-judgemental way and to broaden your awareness. You will start to see what you didn't see before.
During the sessions you will get tools (so-called awareness creations) that will open new perspectives on life and that challenge you to look at yourself from a different angle. You will become aware of believes and feelings that block you and hold you back in your personal growth.
I support you to become more disciplined.
I really have time for you and give positive feedback.
I provide a sounding board for you to share all your dreams, doubts and fears without judging.
I make sure that you don't have any excuses for not being able to realise your dreams.
Each session you leave with self-chosen commitments and assignments to immediately start working on and realising that change.
Try a speed-coaching session!
Would you like to know more and experience what coaching can do for you? Then please feel free to contact me and we could schedule a free and informal 'speed-coaching session' of 20 minutes, including a short introduction, coaching you on your determined goal for that session and time for questions and completion.
What does coaching look like?
A coaching cycle starts with the intake and setting goals that you want to achieve (you will receive a questionnaire that will help you to prepare this).
A complete cycle exists of 12 sessions and the time between sessions can vary from one week to a maximum of three weeks. For the first three sessions it is recommended to have only one or two weeks in-between sessions in order to build up momentum.
A shorter cycle of 6 sessions is also possible.
After having completed a full cycle you have the possibility to schedule so-called Come-Back sessions.
In order to prevent you from relapsing into old habits, it can be motivating to schedule a Come-Back session 2 to 3 months after the completion of the last coaching session.
During each session you will receive information (awareness creations), a hand-out and tools to support you in creating conscious changes. You can think of subjects such as dealing with anger, dealing with obstructive believes, taking responsibility, working on vision, creating awareness with regards to integrity, comfort zone, energy drainers etc.
Prices
All prices include VAT for individuals.
Regular coaching session 60 minutes – € 65,- / hour
Cycle of 12 sessions – € 735,- (package deal, including intake and final session, to be paid up front)
Cycle of 6 sessions – € 370,- (package deal, including intake and final session, to be paid up front)
Come-Back session – € 65,- / hour
Does this feel like this is what you need right now?
Please feel free to contact me. Then we can see if we form a good match. When we engage in a cycle, then I am committed to be the most efficient and adequate coach standing for your own greatness and growth. If we do not match then I can refer you to one of my colleagues who might be able to bring out the best in you.