SPARKLING  PYRENEES  YOGA  RETREAT
Monday 25 June – Sunday 1 July 2018 
In case you missed this years retreat: We'll be back in summer 2019! Stay tuned and send us an e-mail so we can inform you about the exact dates soon.
Join Inge & Karolien for a week of yoga, fun and relaxation in the French Pyrenees. Experience a truly magical place where the sounds of rustling trees and chirping birds will allow you to reconnect to your inner peace and quiet.
Sign up for this sparkling journey via SparklingPyrenees@gmail.com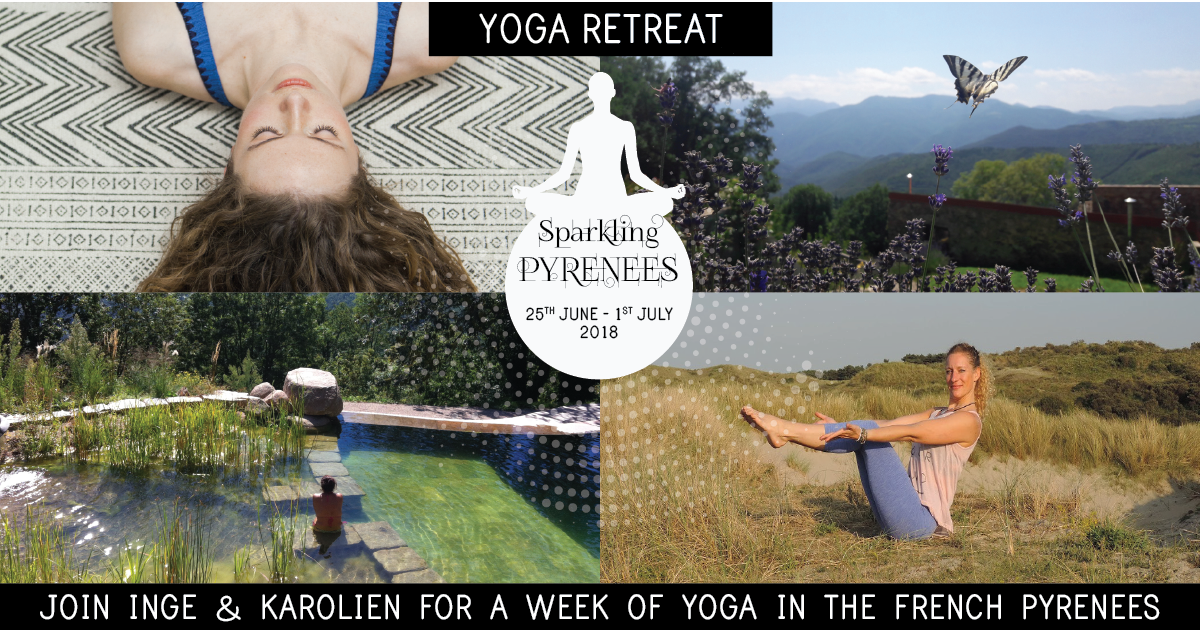 The energy of the place is soothing and enthralling and will support you in letting go of anything bothering your mind. Practice daily yoga and take some time to unplug and rest at the natural pool with an amazing view. The retreat includes daily yoga sessions, breathwork, workshops, meditation, a massage treatment and three delicious organic meals a day.
Whether you are new to yoga or more experienced, travelling alone or with friends….
you are welcome!
Karolien and Inge are experienced yoga teachers who adapt the yoga practice to meet the needs of each individual and there will be plenty of time for questions, personal attention and adjustments. Engage in a liberating journey exploring new realms of breath and body awareness, diving into the art of being present in the moment, meditate, move, breathe and enjoy yourself.
Questions & reservations: SparklingPyrenees@gmail.com
The retreat will be taught in English and Dutch (depending on the group composition).

Location and surroundings
MasVilalte is a cute little 16th century hamlet turned into a modern, comfortable retreat location situated on the south-facing slopes of the Pyrenees at an altitude of 920 m offering breath-taking views over the surrounding mountains and hills. It is a 1,5 hour car-drive up the hills away from Perpignan and the closest village is Arles-sur-Tech (about 20 minutes by car). Scroll down to find info on how to get to MasVilalte.
This gem is the perfect spot to unplug, tune in with yourself and recharge.
Due to its isolated position, you only hear the sounds of nature (instead of the sounds of our all too familiar concrete jungles). Another plus of its isolated location is the absence of light pollution by night which allows for the most beautiful starry skies to be seen and falling stars to be spotted!
MasVilalte is surrounded by acres of pristine forest offering adventurous hiking trails between enormous granite boulders and ageless oaks.
The natural pool and the beautiful gardens with fountains provide space to relax and refresh.
More information on the retreat venue: www.masvilalte.com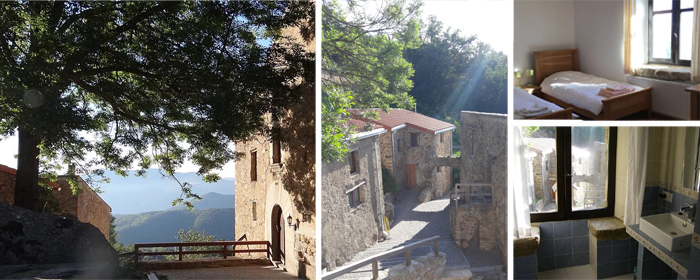 Come & Go
Arrival
We will meet each other on Monday, June 25th at 12:00 at Perpignan Train Station to travel by coach to MasVilalte. This transfer is included in the retreat price and it will take about 1,5 to 2  hours to arrive at MasVilalte, where you will be welcomed with a lunch.
There are different options of travelling to Perpignan. Closest airports are Perpignan, Girona and Barcelona. From Barcelona (Barcelona Sants Train Station) there are frequent direct train connections to Perpignan with SNCF/RENFE. You might want to fly in a few days early to explore the bustling city of Barcelona on your own.
Departure
On Sunday, July 1st at 12:30 the coach will bring you back to Perpignan arriving at the train station at 14:30 and you can arrange your further travel from there.  
Driving
In case you come by car we will meet you for lunch on Monday, June 25th at 13:30/14:00 at MasVilalte.
The address is:
Route de Batere
66150 Corsavy
Languedoc-Roussillon, France
On Sunday, July 1st you are free to leave anytime after breakfast.
Daily schedule
MORNING | Silent Walk & Meditation | Active Vinyasa Yoga & Pranayama | Breakfast & Time to Relax
AFTERNOON | Lunch & Time to Relax
EVENING | Yoga | Dinner & Watching the Sparkling Stars

Massages
Alongside a daily yoga practice, massages have a powerful recuperative effect on the health and vitality of your body, even within the space of just a week.
That's why we include in the price of your retreat a 45 minute massage treatment by our professional massage therapist Marjolein! Extra treatments can be booked on the spot (please bring cash).

Food
We will enjoy wonderful, nourishing, organic food, either grown in the gardens at MasVilalte or locally sourced. Three delicious, satisfying vegetarian meals will be cooked for us each day (vegan options available, please inform us). The tap water comes from a private deep well and is mechanically and UV filtered and therefore excellent drinking water.
Not to worry, if you have a coffee craving in the morning: there will be coffee 🙂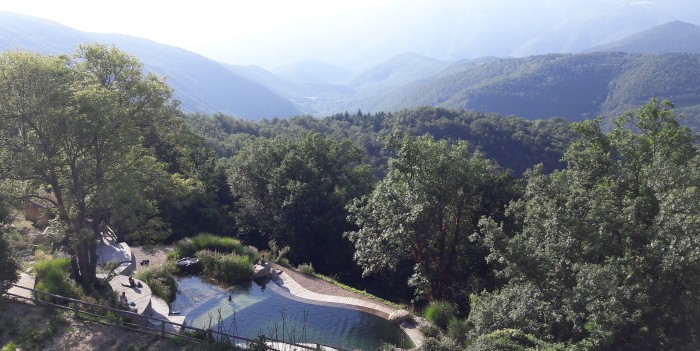 Booking Information
Shared room (based on 3 people/room): EUR 895,- p.p.
Single room: EUR 1026,- p.p.
FIRST COME FIRST SERVE
Your spot is secured after we have received the full payment.
Accommodation possibility
The rooms and facilities have been carefully renovated with natural and sustainable materials providing comfort and residential quality of the highest standard.
Most rooms sleep up to 3 people and have either a private or shared bathroom. There are a few rooms available for single occupation that either have private or shared bathroom. Please let us know any preferences you have.
Included
Transfer from and to Perpignan Railway Station to MasVilalte (and vice versa)
6 Nights of comfortable accommodation
3 Organic vegetarian meals a day
Daily yoga sessions & workshops in the mornings and afternoons
1 Massage treatment of 45 minutes
Minimum number of participants: 15
Maximum number of participants: 25
Cancellations
In the sad occasion that you need to cancel your participation the following applies:
Cancellations before 22 April 2018 will be fully refunded except for the administration fee of EUR 50,-
Cancellations after 22 April 2018 cannot be refunded.
Contact & reservations: SparklingPyrenees@gmail.com

Team
Inge – yoga instructor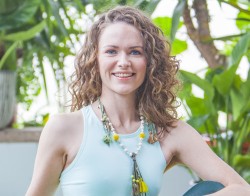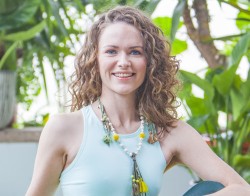 "My introduction to yoga happened in the foothills of the Himalayas in India about a decade ago. When I started practicing regularly in Amsterdam at Svaha Yoga, I was hooked. Practicing and teaching yoga enriches my life every day. The way I teach yoga and execute my work as psychologist and coach are deeply rooted in the yoga philosophy and my personal practice. In my classes I combine philosophy, mantra singing and classical hatha yoga practices with breathing techniques and active forms of vinyasa flow. Honouring all levels of experience, I guide and challenge students in a soft and loving way, recognizing each individual's needs."
Karolien – yoga instructor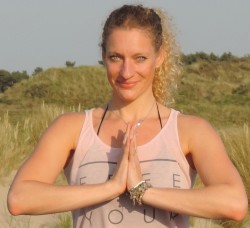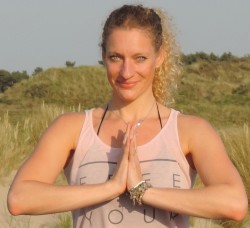 "Yoga came into my life some 15 years ago when I was a tour manager in South America. I loved the way the physical asana practice made me feel and how easily I could integrate this practice in my ever changing life. At Svaha Yoga Amsterdam I truly experienced how asanas can be combined with music and philosophy and this inspiring combination got me fully hooked. As yoga teacher and life coach I enjoy passing on what means so much to me and gives me so much joy, peace and energy. Creating a safe atmosphere in which I guide beginners through the practice and deepen the practice of the more advanced, I particularly enjoy teaching dynamic vinyasa classes in which movement is in harmony with the beat of the breath and music."
Marjolein – massage therapist

  "For many years I have been attracted by the power of massage, both giving and receiving. This year, I decided to make a career switch and to become a professional massage therapist. I am studying different types of massage including Thai yoga massage (mat/table, deep tissue, chair and foot reflexology), and shiatsu. My massage style is a mix of acupressure, reflexology, strokes and stretches. In addition, I am studying well-being through yoga, essential oils, and Reiki.
On my life's journey I came across Calimero, who is my best non-human friend and a precious mirror for how to live in the Now. Being and working with him makes me even more aware of how amazing the body and the mind connect."