STILTE IN DE STORM najaars yoga retreat in ZEELAND
8 – 10 November 2019
Dit weekend-retreat is voor jou als je behoefte voelt om een bewuste pas op de plaats te maken. Om even afstand te nemen van je dagelijkse leven, de STILTE IN DE STORM te ervaren. We nemen de tijd om te vertragen, te onthaasten, te aarden. We helpen je om je innerlijke sprankel en veerkracht weer te hervinden om vanuit daar je dynamische en drukke leven weer tegemoet te gaan. 
Meld je aan via karolien@mtyc.nl
Locatie
De retreat vindt plaats in Zeeland: in een andere omgeving en toch dichtbij huis.
Je verblijft twee nachten op een fijne, nieuwe en bijzondere locatie in Zeeland – Finca Vrij – met comfortabele appartementen, een lichte en ruime workshopruimte en de orangerie 'De Kas', waar we de maaltijden nuttigen en waar je omringd door natuur kan relaxen op comfortabele banken. De ruimtes staan te midden van een prachtige tuin van 5500 m2 en het strand is op 5 minuten afstand met de auto.

Dit weekend gaat over jezelf hervinden. We nodigen je uit om alles wat 'moet' daarom los te laten en je te laten begeleiden naar die plek van innerlijke rust, vertrouwen en liefde in jezelf die er altijd al is. Met yoga en meditatie daal je vanuit je hoofd naar je hart. Vanuit daar leg je het contact met wat écht belangrijk voor je is.  
Vertragen | Aarden | Zijn
De eerste middag en avond krijg je de gelegenheid om in alle rust te arriveren op de Finca en in de groep. Kom op tijd dan kan je alvast de omgeving verkennen of jezelf op een eerste massage trakteren. We creëren een warme en veilige setting, die dient als bedding voor dit weekend. 
Het weekend staat in het teken van alles kan en niks moet. We beginnen de dag in stilte met yoga en meditatie waarna je aanschuift bij een heerlijk ontbijt. Inge en Karolien faciliteren een programma waarin zij de pareltjes van hun ervaring met psychologie, coaching en yoga(filosofie) laten samenkomen tot praktische tools die jij kan inzetten bij het navigeren van jouw persoonlijke uitdagingen. Er zal ook voldoende ruimte zijn om te onthaasten, ont-moeten, ontspannen en vrij zijn. Je kan gaan wandelen, een boek lezen, je laten masseren, een 1 op 1 coachingsessie boeken bij Karolien of Inge, of deelnemen nog wat extra yoga mee doen.  
Weekend retreat inclusief
Twee overnachtingen in comfortabele en sfeervolle appartementen met eigen voorzieningen (o.a. toilet, badkamer en keuken), max 4 personen per appartement verdeeld over de beneden en bovenverdieping.

Alle yoga en meditatie sessies en liefdevolle begeleiding van 2 yogadocenten. 

2 ontbijtjes, 2 lunches en 2 diners, snacks en drinken, alles volledig verzorgd en heerlijke vegetarisch. 

Lakenset (je bedje maak je zelf op bij aankomst)
Een gevarieerd programma dat erop gericht is jou te laten ontspannen, opladen en stralen. 
Minimum aantal deelnemers is 10
Tijdsindeling
Aankomst vrijdag vanaf 14.00 uur, start van het programma is om 16.30 uur.
We ronden het weekend op zondag om 17.00 uur gezamenlijk af.

Inge Dessing en Karolien Lammen verzorgen en faciliteren dit weekend retreat. Ze hebben allebei een brede achtergrond in zowel het bedrijfsleven als in yoga en coaching en geven sinds 2 jaar samen retreats.


Investering 
€345,- 
Wat komt er nog bij?
Je reis naar de retreat locatie Finca Vrij

Handdoeken (zelf meenemen of ter plekke te huur voor 5 euro per set)

Er zijn yogamatjes en meditatiekussen beschikbaar maar je mag ook je eigen matje meenemen

Massage à 60 euro per uur 

1 op 1 coachingsessie à 60 euro per uur

Informatie en aanmelding: stuur een mail naar karolien@mtyc.nl
SPARKLING  PYRENEES  YOGA  RETREAT
14 – 21 June 2020
Open for registration
Join Inge & Karolien for a week of yoga, fun and relaxation in the French Pyrenees. Experience a truly magical place where the sounds of rustling trees and chirping birds will allow you to reconnect to your inner peace and quiet.
Sign up for this sparkling journey via SparklingPyrenees@gmail.com
Mesmerizing | Recharging
The energy of the place is soothing and enthralling and will support you in letting go of anything bothering your mind. Practice daily yoga and take some time to unplug and rest at the natural pool with an amazing view.
Whether you are new to yoga or more experienced, travelling alone or with friends….
you are welcome!
Inviting | Loving | Caring
Karolien and Inge are experienced yoga teachers who offer classes that are deep, fun, and inspiring. During the retreat they will combine pranayama (breathing techniques), asana (physical posture), mantra (chanting) and myths (philosophy) into a liberating and energizing cocktail.
The practice will be adapted to meet the needs of each individual and there will be plenty of time for questions, personal attention and adjustments.
This is what you can expect:
Yoga and massages: getting out of your mind and back into the body
Conscious breathing and pranayama: learn to manage uninvited thoughts and emotions
Meditation: quieting the mind and being present in the moment
Yoga philosophy: tools and stories from the ancient scriptures for experiencing (more) peace, freedom and joy in your daily life
Chanting mantras: reconnecting to the heart, because everything you're looking for is already right there… chanting helps to open up to that unlimited source of love and energy
A lot of personal attention & TLC
Beautiful nature
Mesmerizing and strong energetic location due to a long history of spiritual practice in this area
Delicious, vegetarian food cooked with many pinches of love
Questions & reservations: SparklingPyrenees@gmail.com
The retreat will be taught in English and Dutch (depending on the group composition).
Location and surroundings
MasVilalte is a cute little 16th century hamlet turned into a modern, comfortable retreat location situated on the south-facing slopes of the Pyrenees at an altitude of 920 m offering breath-taking views over the surrounding mountains and hills. It is a 1,5 hour car-drive up the hills away from Perpignan and the closest village is Arles-sur-Tech (about 20 minutes by car). Scroll down to find info on how to get to MasVilalte.
This gem is the perfect spot to unplug, tune in with yourself and recharge.
Due to its isolated position, you only hear the sounds of nature (instead of the sounds of our all too familiar concrete jungles). Another plus of its isolated location is the absence of light pollution by night which allows for the most beautiful starry skies to be seen and falling stars to be spotted!
MasVilalte is surrounded by acres of pristine forest offering adventurous hiking trails between enormous granite boulders and ageless oaks.
The natural pool and the beautiful gardens with fountains provide space to relax and refresh.
More information on the retreat venue: www.masvilalte.com
Come & Go
Arrival
We will meet each other on Monday, June 24th at [TIME TO BE CONFIRMED] at Barcelona Airport. From there we organize transportation at your cost (by car or shared coach depending on group size) to bridge the distance to MasVilalte. It's an 3,5 hour drive on good highways and roads.
Departure
On Sunday, June 30th we will have a morning practice and breakfast/brunch. After that we travel back to Barcelona where you can catch your (early) evening flight back home. We advice you to book flights departing after 18:00 PM.
Driving
In case you come by car we will meet you for lunch on Monday, June 24th at 13:30/14:00 at MasVilalte.
The address is:
Route de Batere
66150 Corsavy
Languedoc-Roussillon, France
On Sunday, June 30th you are free to leave anytime after breakfast/brunch.
Daily schedule
MORNING | Pranayama & Meditation | Breakfast & Morning break | Active Vinyasa Yoga
AFTERNOON | Lunch & Time to Relax
EVENING | Yoga | Dinner & Watching the Sparkling Stars

Massages
Alongside a daily yoga practice, massages have a powerful recuperative effect on the health and vitality of your body, even within the space of just a week.
That's why we include in the price of your retreat a 50 minute massage treatment by our professional massage therapist Marjolein! Extra treatments can be booked on the spot when time allows (please bring cash).

Food
We will enjoy wonderful, nourishing, organic food, either grown in the gardens at MasVilalte or locally sourced. Three delicious, satisfying vegetarian meals will be cooked for us each day (vegan options available, please inform us). The tap water comes from a private deep well and is mechanically and UV filtered and therefore excellent drinking water.
Not to worry, if you have a coffee craving in the morning: there will be coffee 🙂
What others say about Sparkling Pyrenees
"What a magical place! And how Karolien and Inge, not forgetting Marjolein of course, bring everything together in harmony: yoga, nature, people. Feeling refreshed, balanced and full of everything after these magical 6 days!" ~ Sophie
"Om mee te gaan met de retreat van Karolien & Inge heb je geen argumenten nodig, alleen tijd."
"In een paar woorden een retreat beschrijven waar nooit voldoende woorden voor zijn, dan springen deze woorden eruit; open, liefdevol, verbonden, magische plek! Dit was mijn eerste yoga retreat en heb van ervaren groepsgenoten begrepen dat ik meteen verwend ben met een zeer hoge lat. Dit bleek een dermate goede onderhoudsbeurt voor mezelf, zowel geestelijk als fysiek, dat ik mezelf heb beloofd dit het begin te laten zijn van een lange traditie." ~ Edo

Booking Information
The rooms and facilities have been carefully renovated with natural and sustainable materials providing luxurious comfort and residential quality of the highest standard.
FIRST COME FIRST SERVE
Your spot is secured after we have received the full payment.
Prices start at EUR 995,- p.p. based on shared spacious room with private bathroom (based on 3 people/room)
Single or private double rooms are limited and available on demand. Please drop us a note to inquire for possibilities and prices.
Including
6 Nights of comfortable accommodation in luxurious renovated Mansion
3 Organic vegetarian meals a day
Daily yoga sessions & workshops in the mornings and afternoons by certified yoga teachers
1 Massage treatment of 50 minutes
Excluding
Flight to and from Barcelona airport
Transfer from airport to retreat venue. We will organize this for the group. More information on how and pricing will follow.
Minimum number of participants: 8
Cancellations
In the sad occasion that you need to cancel your participation the following applies:
Cancellations before 20 April 2019 will be fully refunded except for the administration fee of EUR 50,-
Cancellations after 20 April 2019 cannot be refunded.
Contact & reservations: SparklingPyrenees@gmail.com

Team
Inge – yoga instructor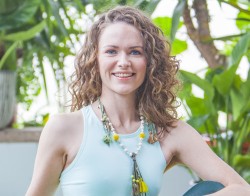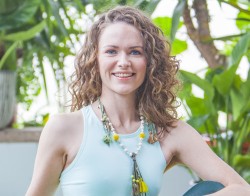 "My introduction to yoga happened in the foothills of the Himalayas in India about a decade ago. When I started practicing regularly in Amsterdam at Svaha Yoga, I was hooked. Practicing and teaching yoga enriches my life every day. The way I teach yoga and execute my work as psychologist and coach are deeply rooted in the yoga philosophy and my personal practice. In my classes I combine philosophy, mantra singing and classical hatha yoga practices with breathing techniques and active forms of vinyasa flow. Honouring all levels of experience, I guide and challenge students in a soft and loving way, recognizing each individual's needs."
Karolien – yoga instructor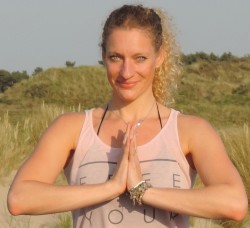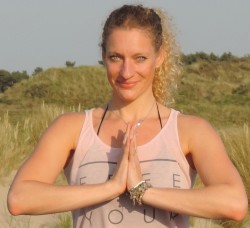 "Yoga came into my life some 15 years ago when I was a tour manager in South America. I loved the way the physical asana practice made me feel and how easily I could integrate this practice in my ever changing life. At Svaha Yoga Amsterdam I truly experienced how asanas can be combined with music and philosophy and this inspiring combination got me fully hooked. As yoga teacher and life coach I enjoy passing on what means so much to me and gives me so much joy, peace and energy. Creating a safe atmosphere in which I guide beginners through the practice and deepen the practice of the more advanced, I particularly enjoy teaching dynamic vinyasa classes in which movement is in harmony with the beat of the breath and music."
Marjolein – massage therapist

  "For many years I have been attracted by the power of massage, because receiving them was a way to become present in my body and with that return my busy mind to the here and now. That's why I decided to make a career switch and to become a professional massage therapist so I can pass on what gives me such a deep feeling of being relaxed and alive.
I am on this journey now for a year and I am studying different types of massage including relaxation, Vreeling deep tissue, Thai yoga massage (mat/table, deep tissue, chair and foot reflexology), and shiatsu. My massage style is a personal mix of the above. I tune in on what is needed for you and your body at that moment to give you the best experience. I might also include Reiki and the use of essential oils.
On my life's journey I came across Calimero, who is my best non-human friend and a precious teacher for how to live in the Now. Being and working with him makes me even more aware of how amazing the body and the mind connect. This, I incorporate in my massage practice: staying in the now and holding the space for you to simply be. "