About Karolien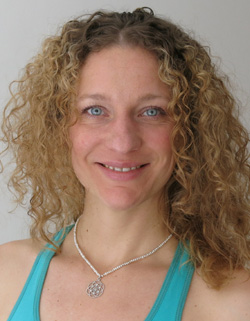 I first came in contact with yoga when I was a tour manager in South America about 10 years ago, because it was the perfect form of exercise to take with me wherever I went.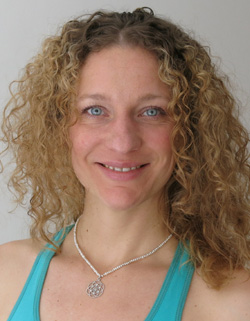 My first encounter with the fysical postures (asanas) was within the Ashtanga Vinyasa tradition. As dancer I was immidiatly fascinated by the flow of this challenging practice, however it also made me push my body to its very limits leading to insuries. A very important lesson and transition point that caused an opening up to more gentle forms of yoga such as Restorative and Yin via Simon Low (London).
I also started to realize what it really meant to practice yoga and that it had nothing to do with being able to perform a perfect headstand but to respect who and what I am and to find peace in the moment of now – a sentence I could have copy-pasted from internet, as you read this everywhere. Obviously I had to have the experience before truly getting the message of these words.
"Yoga has less to do with standing on our head than standing on our own two feet and the physical practices of Yoga remain mechanical gymnastics until transmuted by our intention to clarify the mind and open the heart."
~ Donna Farhi
Nevertheless, yoga practice increased my strength and flexibility, literally and figuratively: because next to the physical aspect of asana-practice I discovered important tools that gave (and give) me mental strength and flexibility when it came to coping with the up's and down's of life, keeping me well-anchored.
"Change is the essence of life, but the essence of life will never change."
~ Sadanand Ewald Bogers
Svaha Yoga Amsterdam is the place where I truly experienced how asanas can be combined with music and philosophy, and has ever left me wanting to learn more. In 2014 I completed the 500h+ Teacher Training at Svaha Yoga, an intense training inpsired by Jivamukti Yoga that focuses on many different aspects of yoga including asana, alignment and adjusting, anatomy, philosophy, pranayama and meditation.
Every since I pass on enthousiastically what means so much to me and gives me so much joy, peace and energy. I enjoy teaching dynamic vinyasa classes in which movement is in harmony with the beat of the breath and music, at the same time creating a soothing and comforting atmosphere in which I am able to guide beginners through the practice and deepen the practice of the more advanced. Yin and Restorative yoga classes also belong to my repertoire, in which postures are held in a comfortable way for a longer time, moving thus at a slow pace with a focus on deepening the breath and calming the mind.
I'm very greatful to my most imporant teachers: Simon Low, Patrick Vermeulen & Gösta van Dam.
My personal practice grows by engageing in self-study and self-practice and following workshops and trainings with national and internatinal yoga teachers, such as Sharon Gannong, Jules Febre, David Lurey & Mirjam Wagner, Liese van Dam…